Posted by Heebie-Geebie
on 05.04.18
Mossy Character writes: Piece on child migration from Central America to the US:
If you count just the 17-year-olds apprehended in this six-year wave [2011-16], it's 53,287 children. That's over eight percent of all the 17-year-olds in the entire Northern Triangle [Honduras, Gautemala, El Salvador].[...]The numbers show that every 10 additional homicides in the Northern Triangle [...] caused 6.2 additional UAC [Unaccompanied Alien Children] apprehensions in the United States.[...]Avoiding one homicide per year in the Northern Triangle between 2011 and 2016 would have prevented approximately four UAC apprehensions during that same period; those four apprehensions cost roughly $200,000 of federal money. This suggests that supplementing border enforcement resources with complementary regional security resources is a bargain for U.S. taxpayers.
The
full paper
with the stats controls for a bunch of other stuff:
roughly one third of the magnitude of the homicide effect from Table 2 survives in the most saturated model [...] It suggests that the core result does not arise spuriously from changing economic conditions at the department level that are caused by or happen to coincide with violence, but from violence itself.
And
US aid efforts
do actually show promise:
Compared to what we would expect to see without USAID interventions, 51% fewer surveyed residents reported being aware of murders in their neighborhoods
This was all community-development stuff, not direct law-enforcement assistance. Not just that, but
residents' satisfaction with the functioning of democracy was 7% higher
Wouldn't it be nice to be the good guys?
Heebie's take: this is the wimpiest of takes, but I'm so grateful people are doing this kind of research and figuring out all the background knowledge needed so that it's available when a politician (or whoever) decides to do something.

Posted by Heebie-Geebie
on 05.03.18
Nworb Wendra writes: I blame feminism.
Heebie's take: Career on the skids? Consider being a finanical dominatrix:
Mistress Harley, who markets herself online as "the tech domme," makes her living as a specialized kind of financial dominatrix. The niche profession has increasingly attracted smart, tech-savvy women looking to cash in on men's desires to be dominated -- not physically, but where it really hurts: in their wallets.
The arrangements vary. Some financial dominatrixes develop payment plans where clients fork over an agreed-upon salary to them every month. Others have men buy them gifts and pay their bills. Some, like Mistress Harley, add extra elements: Clients often grant her access to emails or social media accounts to gain information she can use in her domination -- or so she can threaten to use their accounts in embarrassing ways if they refuse to pay. And there's typically no physical contact at all.
Nice work if you can get it.
[Shaffer] says he signed a legally binding agreement that requires him to pay Mistress Harley $15,000 over 10 years, plus interest, with payments due on the fifth of every month. That's about the extent of their interaction, he says, and if he wants to talk to her on the phone, there's a charge for that...To Schaeffer, the legal agreement is its own reward. "There's something about that that I'm particularly drawn to, that kind of written, 'This is what the expectations are, this is what you're obligated to do,' " he says.
It seems like someone could really spiral out of control like gambling addicts do. But short of that: knock yourselves out, you crazy loons.
Posted by Ogged
on 05.02.18
Let me get this one started.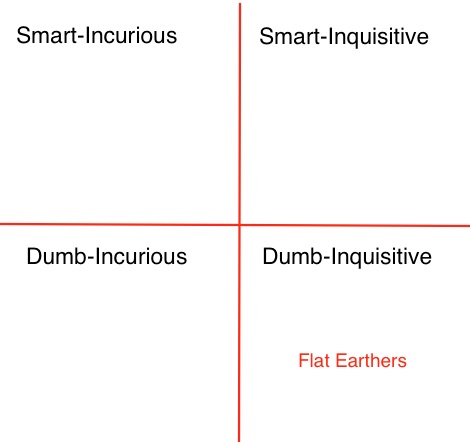 Posted by Ogged
on 05.02.18
Here's a challenge: name a real-world instance of cultural appropriation* that isn't bullshit outrage.
*Here are two things that don't count:
--Instances that involve economic harm. So early rock 'n roll, which is something of a paradigmatic case of cultural appropriation, is really about racist exclusion of a whole class of people from the market for their music. If black artists had faced non of the barriers for acceptance (either from execs or the public) that whites didn't face, the fact that whites we're aping their music wouldn't have been a problem.
--Costumes. Precisely because the dress-up is play-acting, rather than integrating a practice, there's no appropriation, no attempt to make it one's own. When it's just a costume, there's no possibility of respect.
I don't really care if we say that these two are cultural appropriation, and everything else is a harder call. Either way. But the other outrages: don't wear this dress, don't sell a tamale, etc etc seems like a mirror image of Nazi siloed ethnicities.
Posted by Heebie-Geebie
on 05.01.18
LW writes: 538 has geographically detailed US cause-of-death maps over 35 years. Progress and horror simultaneously in a few dozen scrollable and zoomable images.
Here's a sad one, be sure to check the recent past. Appalling as that is, the less precise public health data from the Caribbean and central America makes clear that the same problem is worse there.
What's up in Utah and Nevada? Polk county TX has both a big prison and a reservation.
In only a small handful of places is interpersonal violence more frequent than self-harm, which is disjoint to cirrhosis in this data. Have a great day!!!
Heebie's take: At the bottom it says, "Mortality rates are age adjusted to account for higher mortality in older populations and geographic variations in the ages of county populations" which makes me wonder if mortality is kind of a hard thing to assign a numerical value to. I guess it's "deaths per 100k if we scale so that each county has the same demographics" and nothing more than that.
HIV/AIDS is also notable in that you can see the rise and fall of the epidemic, whereas most others are monotonic.
Posted by Heebie-Geebie
on 04.30.18
My two thoughts for the day:
1. The dust up over Michelle Wolf activated a thought I've had in the back of my mind: Post-Trump, Republicans will continue to be the most shameless hypocrites possible. It is a fact that at this moment in time, mid-Trump, no one is getting harassed for not wearing a flag pin that is sufficiently perky nor for ordering something less than authentically folksy and true murican. But when Trump is no longer president, Democrats will be flamed for deleting a tweet here or misreading a teleprompter there (and accused of doing these things in order to wreck America) and we'll all just agree that, well, you can't make a single misstep in politics and they should have known better.
It is staggering that Wolf is being raked over the coals while Trump was giving one of his rallies simultaneously, and I guaran-fucking-tee you that he said a dozen things more offensive (but boring and offensive) than Wolf but I'm not going to bother to look it up and make sure.
2. The dual language program in Heebieville is registering for its second year, and we're signing up Ace for kindergarten, and so this is the second spring of conversations we've had with other parents about whether or not to enroll their child in dual language. I'm stunned that the vast majority of UMC parents we know find a reason to duck out. The most common excuse is that they don't think their child can handle it - that their English would suffer too much and they'd fall behind.
A common narrative you hear, loosely, about failing public schools is that kids don't learn anything there and you need to find a school that will challenge and enrich your kid's education. But when push comes to shove it's all parents' gut feelings, and their gut biome feeds on racism and classism, and I'm sure this metaphor won't go wrong.