Posted by Ogged
on 03.05.22
Like any decent American, I grew up hating the poop out of Duke and Mike Krzyzewski, and I've also heard a lot more about great coaching than I've seen examples of it, but this clip right here is it. No yelling, no shaming, just setting the standard with masterful...emotional manipulation. The framing and phrasing here seems as much of a talent as any poet's turn of phrase.
Coach K's speech to RJ Barrett, Zion Williamson and their Duke teammates pic.twitter.com/yefbnwVlJJ

— New York Basketball (@NBA_NewYork) March 5, 2022
Posted by Heebie-Geebie
on 03.05.22
Pick up conversation here.
Posted by Heebie-Geebie
on 03.04.22
I came across the term "visual snow" the other day, which is basically visual static, and maybe related to things like seeing trailers, afterimages, and floaters.
I knew instantly what they were talking about, but it's not intrusive for me. The vast majority of the time I just don't notice it, and then in moments of quiet or rest I can observe it. For me, it's the same as what I see if I close my eyes, but lightly superimposed over the world. (I used to see vitreous floaters as a kid fairly often, too, but not anymore. I assume I just can't see well enough?)
This is pitched as a rare disease, or at least a newly coined term, if you google around. What I strongly suspect is that the vast majority of us experience it on occasion, and for a few people it's really disruptive and intrusive. Sort of like tinnitus - most people have experienced their ears ringing before, but not chronically.
Anyway, out of idle curiosity: have any of you never experienced it? Is there a binary here, or just a matter of degree?
Posted by Heebie-Geebie
on 03.03.22
In the late 1950s, psychologist Milton Rokeach was gripped by an eccentric plan. He gathered three psychiatric patients, each with the delusion that they were Jesus Christ, to live together for two years in Ypsilanti State Hospital to see if their beliefs would change. The early meetings were stormy. "You oughta worship me, I'll tell you that!" one of the Christs yelled. "I will not worship you! You're a creature! You better live your own life and wake up to the facts!" another snapped back. "No two men are Jesus Christs. ... I am the Good Lord!" the third interjected, barely concealing his anger.
It's hilarious as long as it's abstract and reads like the set-up to a wacky hijinks scene.
By the time I got to this part:
In fact, very little seems to shift the identities of the self-appointed Messiahs. They debate, argue, at one point come to blows, but show few signs that their beliefs have become any less intense. Only Leon seems to waver, eventually asking to be addressed as "Dr Righteous Idealed Dung" instead of his previous moniker of "Dr Domino dominorum et Rex rexarum, Simplis Christianus Puer Mentalis Doctor, reincarnation of Jesus Christ of Nazareth."
it felt more like three individuals, tortured by mental illness, who are living in a terrarium and being poked with sticks by a 7 year old proto-scientist, instead of anyone attempting to ease their suffering.
Posted by Heebie-Geebie
on 03.02.22
I don't know why I find this so funny, but here you go.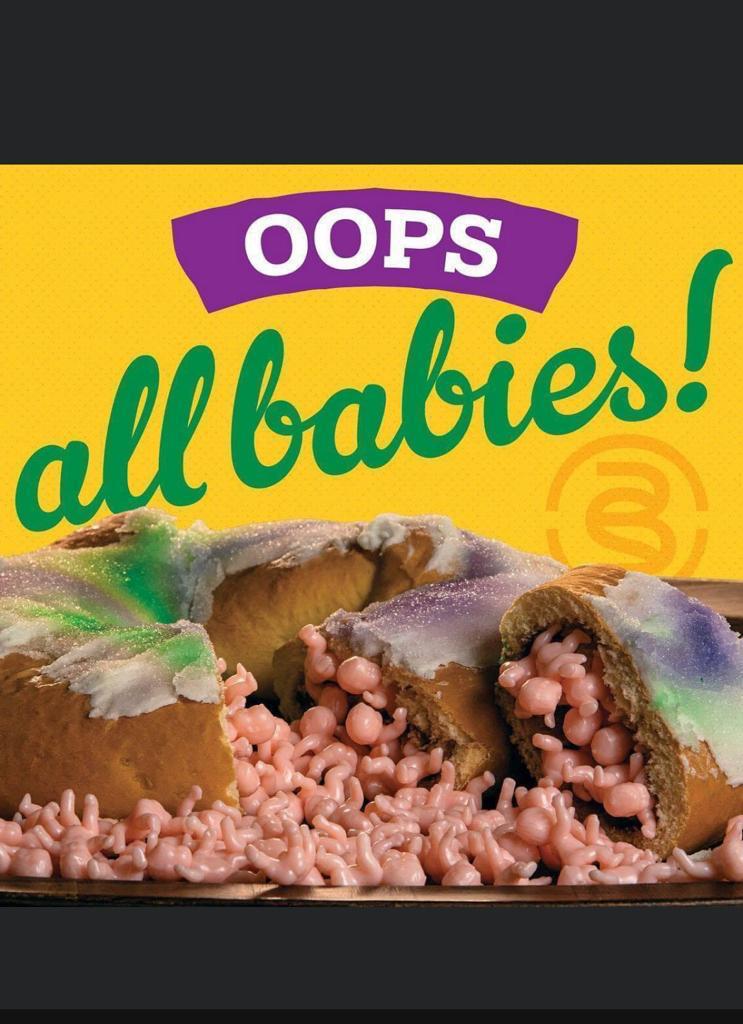 Posted by Heebie-Geebie
on 03.02.22
I'm going strictly off the premise of this post: "The Museum of Right-Wing Gadgets & Sundry Devices" I haven't read any of the entries. But the premise is kind of fun? The first entry gives the seven criteria for inclusion. It appears there are seven entries so far.
Disclaimer: Things seem to go south when I link a website that pitches itself as obscure and esoteric, because I am not an obscure nor esoteric reader whatsoever, and so trappings of obscure/esoteric always look good enough for me. Generally someone points out that the author is well-known in problematic circles, and how I should have known better. Maybe that someone will be you!
Posted by Heebie-Geebie
on 03.01.22
This is intended to be our system for checking in on imaginary friends, so that we know whether or not to be concerned if you go offline for a while. There is no way it could function as that sentence implies, but it's still nice to have a thread.
Episode Kobe eighteen.
Posted by Heebie-Geebie
on 02.28.22
I assume this is all we want to talk about? If someone has a smart take, you know where to find me. And anyway I think the old one will get pushed off the front page soon, but I've never been very clear on the algorithm there.