Posted by Heebie-Geebie
on 12.27.13
Sifu Tweety writes: Apparently tired of trying to develop novel psychoactive compounds, the good time party labs that make "research chemicals" (bath salts) have apparently started selling them with confirmed neurotoxic ingredients, generally used in neuroscience labs to knock out (i.e. destroy) seretonin receptors in research animals. Research chemical enthusiasts generally agree this is a problematic development. So, uh, know your source, I guess?
Posted by Heebie-Geebie
on 12.26.13
We're travelling all day (to see my side of the family), and while my post queue isn't empty, I've only got topics where I want to be present for the thread. So light posting until Monday. (If you send me something, I'll post it, though. heebie dot geebie at gmail.)
For now, I'll confess: I find playing with my children excruciatingly dull. I know everyone feels that way sometimes or often. But even when I try to hijack the game and turn it into something more interesting, they always hijack it back and it returns to me accompanying them on repetitious, dull scenario-making.
I wouldn't hate arts-and-crafts if their attentions spans were longer than a gnat's, and I could actually create something alongside. The only games I can think of that I actively enjoy are catch, and taking them exploring. (I often enjoy conversations with them, but I don't think they consider that playing.)
Posted by Heebie-Geebie
on 12.25.13
In my family, presents more or less fizzled out when we reached 12 or 13 - they became novelty gifts or pads of paper, and then no one noticed when they stopped altogether.
Jammies' family does presents, and awesome semi-pricey gifts that you might not have gotten for yourself, and I tell you - I have totally acclimated. (I still can never pick out anything that I want, but they get me a decent Amazon gift card and I use it to buy books and magazines on impulse all year long, which is just exactly what I always wanted.) Indulging in a bit of greed feels great.
More in the spirit of things, I think Pope Francis wins the dark horse surprise of the year. I really could not have been more surprised to see this particular establishment position so up-ended.
Posted by LizardBreath
on 12.24.13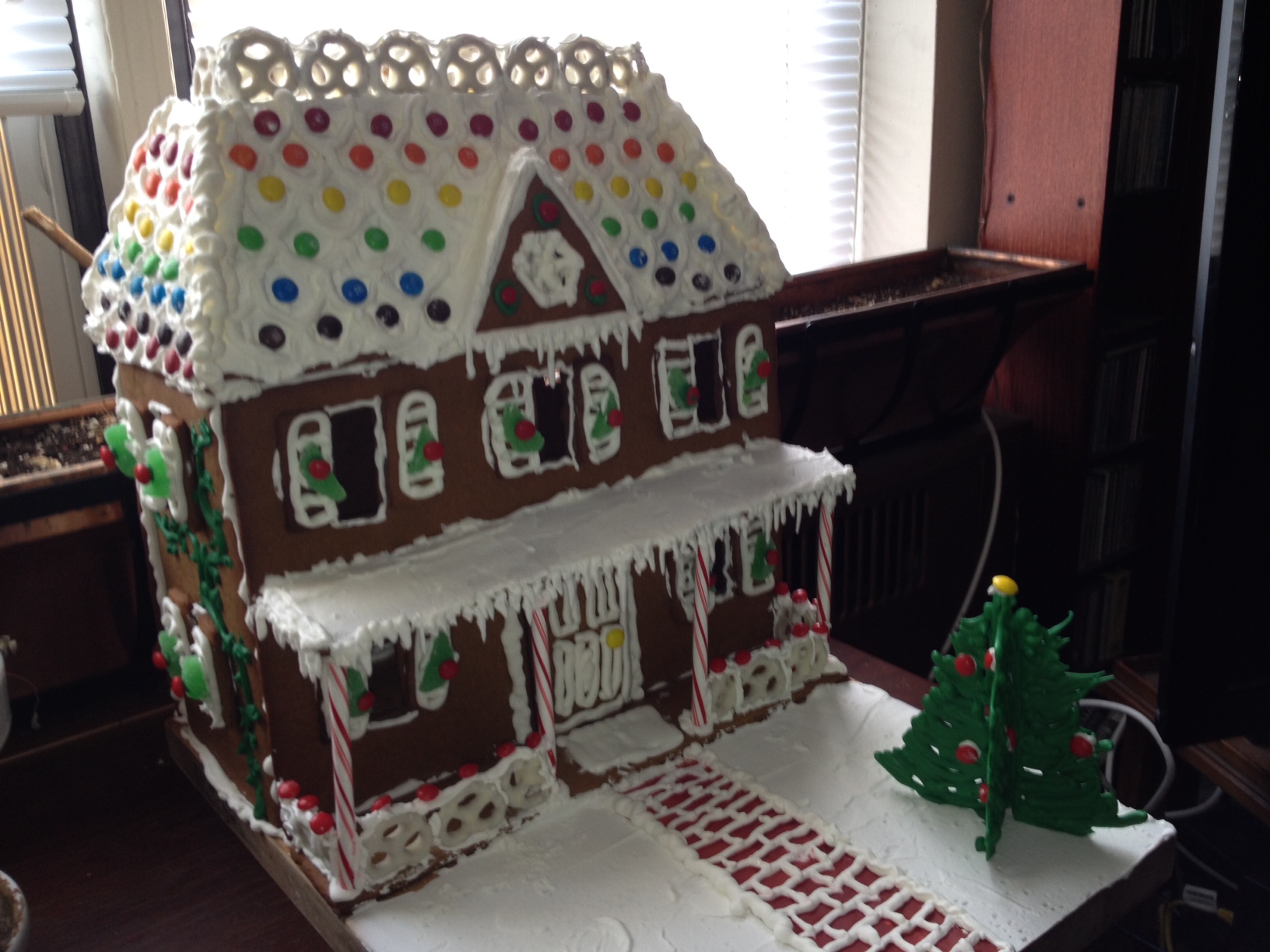 This year with fewer alligators. The only major technical advance is the Christmas tree, which is all royal icing this year, rather than a gingerbread cookie with icing on it. I think it's an improvement.

Posted by Heebie-Geebie
on 12.24.13
Obviously Pajama Boy was picked to troll conservatives. Is there a word (a la Resting Bitch Face) for when your sweet smile is inevitably mistaken for a smirk?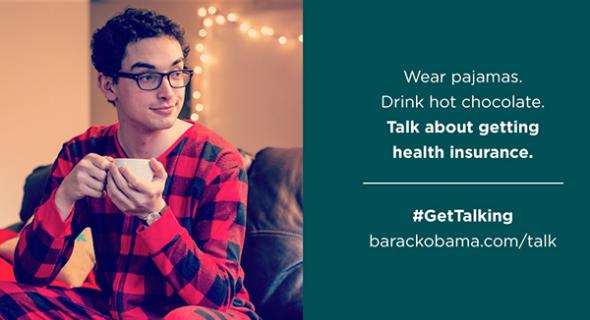 Posted by Tia
on 12.23.13
Blog seems hungry. I will give it some food, since I am so grateful for all the help the other day.
I enjoyed, if that's the right word, reading this article by Chris Hedges about teaching a writing class in a maximum security prison. It includes excerpts from the play the students wrote.
Related is this article about serving life in prison for a non-violent first offense. I was glad to read the man profiled, Jesse Webster, retained a stronger relationship with his family than many of the men from the first article. But I was struck by this:
If it were 1986 or today, Mr. Webster would probably be sentenced to serve about 25 years. But he was sentenced in 1996, during a period when sentencing guidelines gave federal judges virtually no discretion in assessing punishment.
Twenty-five years still sounds ridiculous to me! When I do a gut check for my answer to the question, "how much time should someone get for a first offense dealing cocaine, if he has never committed a violent crime or conspired to commit one?", my first answer is none. That person should not go to jail. Then I think, fine, I guess that's not much of a deterrent if cocaine dealing is going to be illegal. A year, with access to lots of education and training resources that continues upon release. I obviously don't know that much about drug dealing, but when I hear that someone managed it for an extended period without committing a violent crime that makes me think that they may be exceptionally smart and level-headed. What a waste of human potential.
You might like looking at this beautiful snow art by Simon Beck. Here are all his Facebook photo albums. I kind of wish it were my job to tramp around in the snow for hours to make a mandala.
This story is old, but new to me. New technology for assisting with difficult delivery comes to Argentine mechanic in a dream!
Posted by Heebie-Geebie
on 12.23.13
1. Tweety on Scrooge's raging boner: what if?
2. Awl on Disney wrists: This sounds like one of the things that you put in a post that has many different things. I don't have anything specific in mind to say about Disney heroines with eyes bigger than their wrists. Something about penises, maybe?
Posted by Heebie-Geebie
on 12.22.13
I'm about to fly first class for my very first time!