Posted by Heebie-Geebie
on 01.07.22
1. I need to purchase a new toilet, and I'm paralyzed by choices. Our old one suffers from being a builder's grade first generation low flow toilet, meaning we've been plunging it daily for a decade, and now we're needing to use a snake to auger it several times a week. So in theory I would like an ultra-green, environmentally sound toilet, as long as it has enough power to keep us from having to plunge it all the time.
Aside from that, I don't even know what to worry about. Are there certain toilets that won't fit our pipe fixtures? Or where the base wouldn't line up on our existing tile-cuts? Who knows! I would love someone to just tell me what to buy.
2. I am currently making my favorite winter soup, which is turkey-lentil-split pea. I'm boiling some smoked turkey legs right all day today, which is the coziest thing in the world.
Posted by Heebie-Geebie
on 01.06.22
This isn't exactly surprising; I just found it interesting:
People have typically viewed the benefits that accrue with social status primarily from the perspective of external rewards. A new study suggests that there are internal rewards as well. Researchers found that increased social status and increased social support correlated with the density of dopamine D2/D3 receptors in the striatum, a region of the brain that plays a central role in reward and motivation, where dopamine plays a critical role in both of these behavioral processes.
Things that feel good, feel good. And then your extra good feeling receptors serve to buffer other parts of your life. And those on the low end of the pecking order have their problems compounded.
It's probably not that simple but it still feels plausible. Cuddly pets seem like a good antidote.
Posted by Heebie-Geebie
on 01.05.22
This is intended to be our system for checking in on imaginary friends, so that we know whether or not to be concerned if you go offline for a while. There is no way it could function as that sentence implies, but it's still nice to have a thread.
Episode Kobe ten.
Posted by Heebie-Geebie
on 01.05.22
I had thought there would be Jan 6th things to discuss, but with Trump cancelling his speech, maybe not.
On the House Committee: I know they're doing the right things, and requesting to speak to the right people, but somehow the pace and trickle of bombshells feels more like news did under the Trump administration than anything else - shocking, but not landing with enough impact on the country.
The hardening of the Republican position on last year's election and last January's coup was even more intense and unified than I would have expected. There's a weird thing where Trump is actually communicating much less with his followers. Things are done in his name, in a manner that's gotten out from under him. I personally think that Russian Troll Farms are the actual man behind the curtain. I'm now picturing Trump as a giant glowing green hologram head.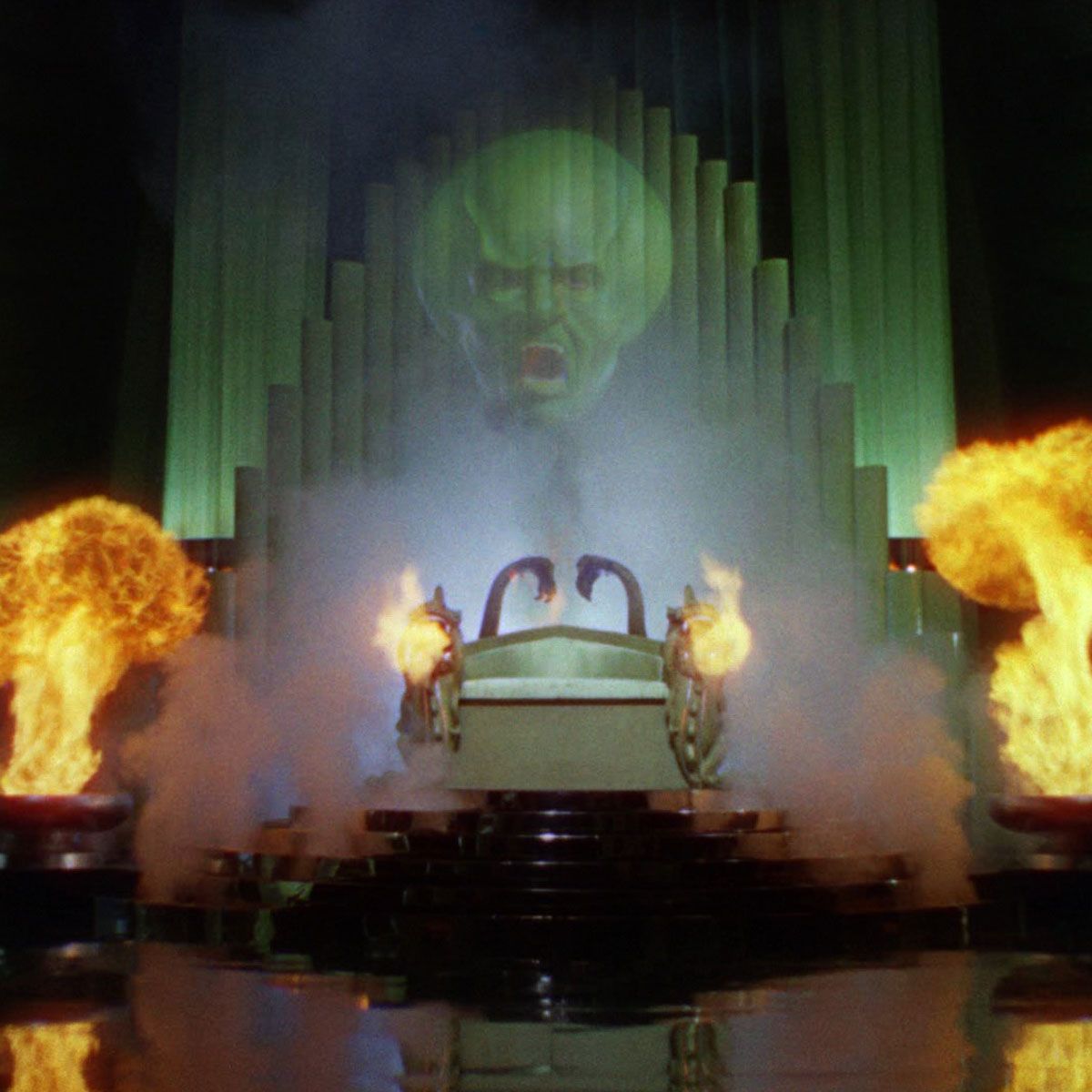 Feel free to photoshop him in. Or not, because then you have to look at his smug butt-face.
Posted by Heebie-Geebie
on 01.04.22
Should we take a moment to pour one extremely tiny vial out for my Holmies? After reading about the oxycontin empire on our road trip last week, Holmes seems positively quaint. Just another oddly robotic young Silicon Valley start up who happened to prove irresistible to a bunch of idiot investors.
For what it's worth - AIHMHB - I did ask my dad (who is in a closely related field) if he'd heard about Theranos, when it was still on the ascent. He had, and he absolutely scoffed at the idea that they had any way to make good on their claims. There was no shortage of scientists who would immediately know that the premise was flawed beyond repair.
Posted by Heebie-Geebie
on 01.03.22
Hot take: these two are going to be divorced in five years. There is some truth to this article, Marriage Requires Amnesia. And I was on board with the idea that she was playing it up for the sake of narrative embellishment, until she got to the part about the trip to Sydney. Then it just became awful.

There's the advice: "Before the wedding, keep your eyes wide open. After the wedding, keep them half-shut." And it's good advice! But it sounds like Havrilesky is just straight up white-knuckling her way through her marriage.