Posted by Heebie-Geebie
on 10.29.21
How do elections look in your neck of the woods? I'm worried that the pendulum is going to swing anti-progressive in Heebieville, after 5-7 years of a solidly centrist to lefty council.
Posted by Heebie-Geebie
on 10.28.21
I don't have anything to discuss. How about those 1/6 insurrectionist planners and their war room?
I'm not totally clear on how the war room and politicians intersect with the actual storming of the castle. Were they just mounting convoluted legal strategies and non-violent plans, and using violent rhetoric with the public? Or were they planning the actual mob scene on the 6th at the capitol - ie, here are the weak spots in the security detail, here's where you'll go when you get in?
I thought it was the former, but if these two informants are a big deal, it seems like they ought to be saying the latter.
Posted by Heebie-Geebie
on 10.27.21
This is good-hearted but there's no way.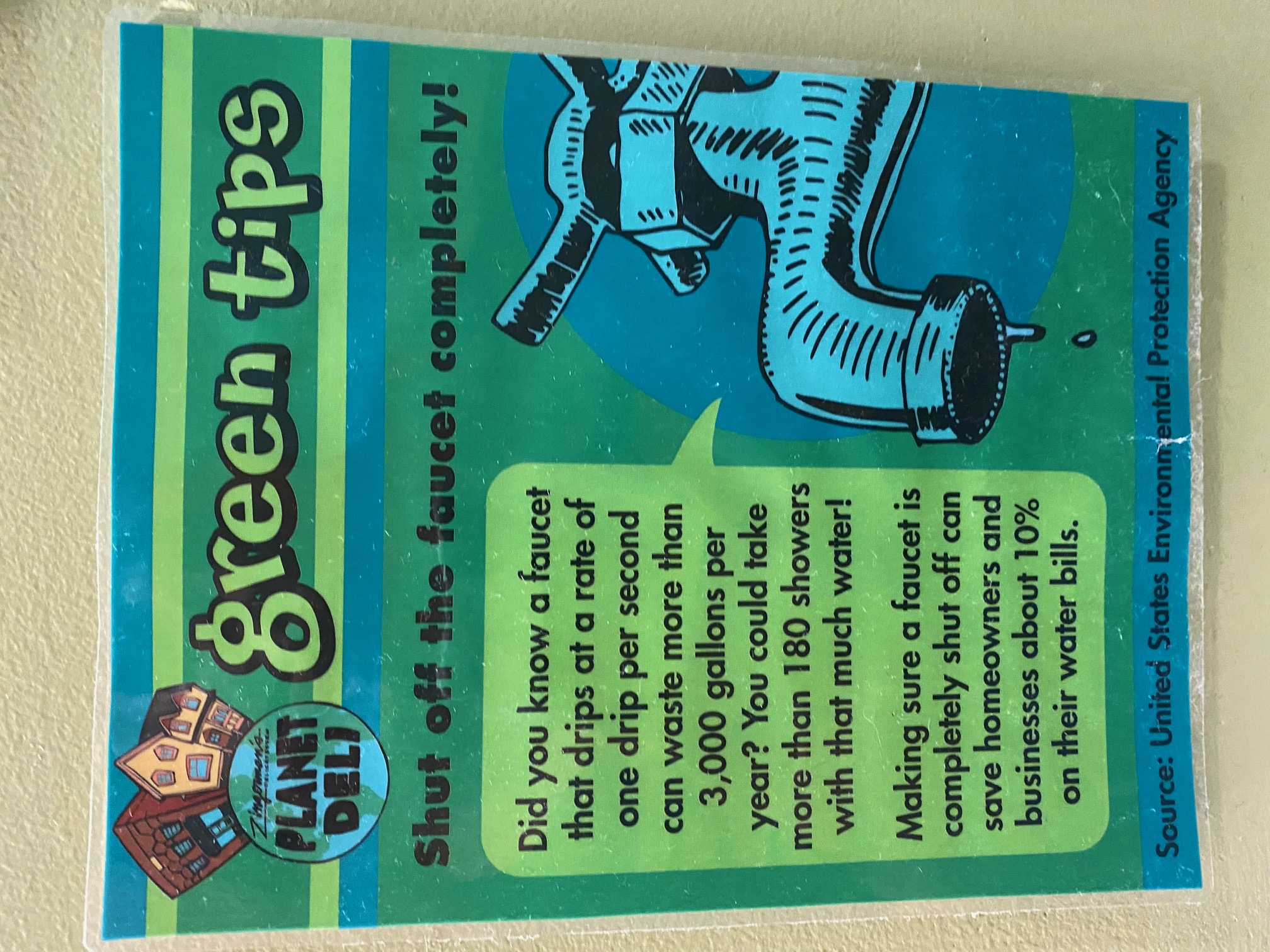 Google tells me there are 75,708.2 drops in a gallon. We should still try not to waste water, though.

Posted by Heebie-Geebie
on 10.26.21
My vague notion is that there are lots of swirling anecdotes about the labor shortage and a lot that is not yet really quantified and understood. Here is the narrative that seems to be taking hold, from where I stand: labor shortages are everywhere. The lines are getting longer, the schools are crowded, it's hard to hire more staff, etc. And on the other side, the workers are holding out for non-abusive jobs with living wages. Signs blaming employees for restaurant closures are getting mocked, as are job advertisements for unstable hours and outsized demands in exchange for peanuts.
In the best case scenario, what comes of this? A shift in managerial culture that lasts 5-10 years? A little momentum for passing legislation that ties the minimum wage to inflation? Are there any grounded ideas that you're kind of optimistic about?
The worst case scenario is very easy, thanks.
Posted by Heebie-Geebie
on 10.25.21
Nick S. writes: This article about the forestry challenges of responding to and mitigating climate change is worth reading. It's long, and occasionally lays it on a little thick, but was a sobering reminder of all of the work implied in the term, "adaptation."
There have been a couple of articles recently about the political challenges of reducing carbon usage and I've been seeing more comments along the line of, "thankfully technology may save us."* I am very glad that there are reasons for optimism, and this article is a good reminder that the challenge we face is not only being able to sustain infrastructure for humans but every other species:
Left to their own devices, forests migrate on a near-geologic scale. But people have been moving trees for our own purposes for thousands of years. We've done this in small doses, such as planting trees in city gardens or backyards for shade and aesthetic delight, or planting a wall of cypress along a tract of farmland to block the wind. We've also moved trees on a far more substantial scale, to a range of outcomes. While apple trees originated in Central Asia, early settlers brought seeds to the Americas and infamously scattered them throughout what is now the United States, where apple pie is now both a signature dessert and a cultural symbol.
Such interventions haven't always panned out so well: In 1895, the emperor of Ethiopia ordered the planting of fast-growing eucalyptus trees imported from Australia so people would have abundant firewood. But the thirsty eucalyptus crowded out existing trees, and parched once-fertile farmlands. (Eucalyptus trees are also invasive transplants in California, though they have also become critical nesting habitat for the threatened monarch butterfly--the web of interconnectivity is a tangled one.) And in 1904, US foresters began planting Japanese chestnuts to cultivate for wood, which brought chestnut blight to their North American cousins ill-equipped to fight the fungus; by 1940, most adult chestnuts were gone. The movement of trees, scientists caution, must be done with extreme care--and based on history, many are hesitant to do it for fear of throwing off the delicate balance of an existing landscape.
...
So how to safely move a population to a new habitat--and to know how far to do it, and how fast? "If I knew the answer to that," Forest Service scientist Kas Dumroese told me, "I'd have the Nobel Prize." To find out which plants are best suited to which environments, scientists tend to use something called the Common Garden Study, which, like the artificial forest I visited in Oregon, plants flora from a wide range of locations--and thus adapted to a range of conditions--on a single plot to study their response and growth patterns. What scientists have found in most assisted migration garden studies is that the trees that do best are those whose parents and ancestors thrived in similar terrain.
If you move a population of trees adapted to a particular climate too slowly, it's bound to succumb to the hotter, drier conditions brought on by climate change. But move it too fast to a colder, wetter climate, and the trees might fall victim to too much frost, or to root rot in damp conditions that make them vulnerable to pests. Shifting trees that can handle midcentury climate projections--so new forests are adapted to the temperatures of roughly 2040 to 2070--seems to be the Goldilocks balance that will ensure a population's survival.
But there are other important considerations, including the symbiotic relationship between soil fungi and trees. Simard, the author of the recent bestselling book Finding the Mother Tree, explains that, while trees will likely find some symbiotic mycelium as long as they are moved within their species' existing range, that mycelium might not be the best adapted for their needs. Trees can't be seen as growing in isolation, but need to be considered in terms of the overall health and relationships of a larger ecosystem. "There's a lot we don't know," she told me. Assisted migration "is risky, but, you know, we also have no choice. We have to start experimenting with this. We have to start moving things around and watching and seeing how they do."

* For example, "But then technology came in and changed the game. Scientists and engineers worked very very hard and made solar power, wind power, and batteries a lot cheaper and better. As a result, decarbonization no longer involves a large amount of economic sacrifice -- just a lot of willpower and investment."
Heebie's take: This is a tough one for me to focus on without becoming overwhelmed and emotionally flooded. So no take for you!

Posted by Heebie-Geebie
on 10.25.21
This is intended to be our system for checking in on imaginary friends, so that we know whether or not to be concerned if you go offline for a while. There is no way it could function as that sentence implies, but it's still nice to have a thread.
Episode Kobe one.
Posted by Heebie-Geebie
on 10.24.21
So, Bay Areans*, what's an atmospheric river and why do you have one? And are you staying safe and dry?
*Took all my willpower not to write Bay Aryans, but I didn't want to offend on top of a bomb cyclone.